Yumi (Chinese name: 宇秘) is a platform that enables users to publish shops as WeChat mini-programs. With Yumi, businesses could tap into the vast user base of WeChat to increase their sales and reach a wider audience.
Yumi's success lies in its ability to provide a seamless shopping experience to WeChat users. With the platform, businesses can create mini-programs that are easy to use, visually appealing, and provide relevant information to customers. This has led to increased engagement, higher conversion rates, and better sales.
Context
When WeChat launched its mini-programs, it quickly gained popularity among its users. A future where websites would no longer be the primary means of doing business in China was foresighted. Adrian Lai, founder of Yumi identified a unique opportunity to create a Shopify clone for China with a mobile-first approach.
Adrian's ambitious vision for his business venture required a strong foundation. To achieve this, he brought together a team of young and highly skilled developers who shared his passion and dedication to creating innovative and impactful products.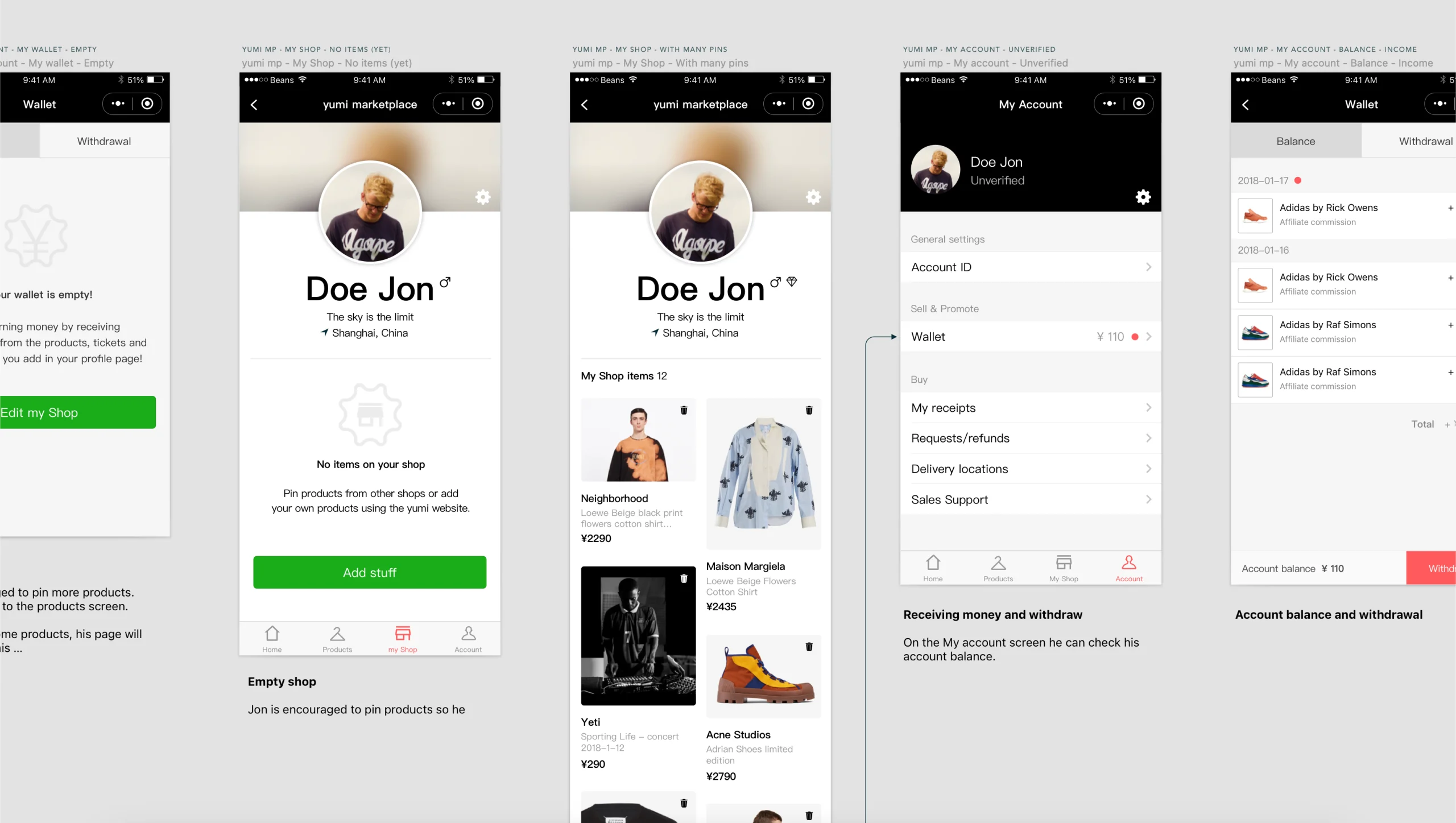 UI and UX Design
Adrian was crucial in overseeing the User Experience (UX) and User Interface (UI) design process, ensuring that the user journey was intuitive and engaging. To support and execute Adrian's original vision, we utilized Sketch, a powerful design tool, to create detailed wireframes, flows, and UI boards. We also established comprehensive type guidelines and component libraries to ensure consistency throughout the design.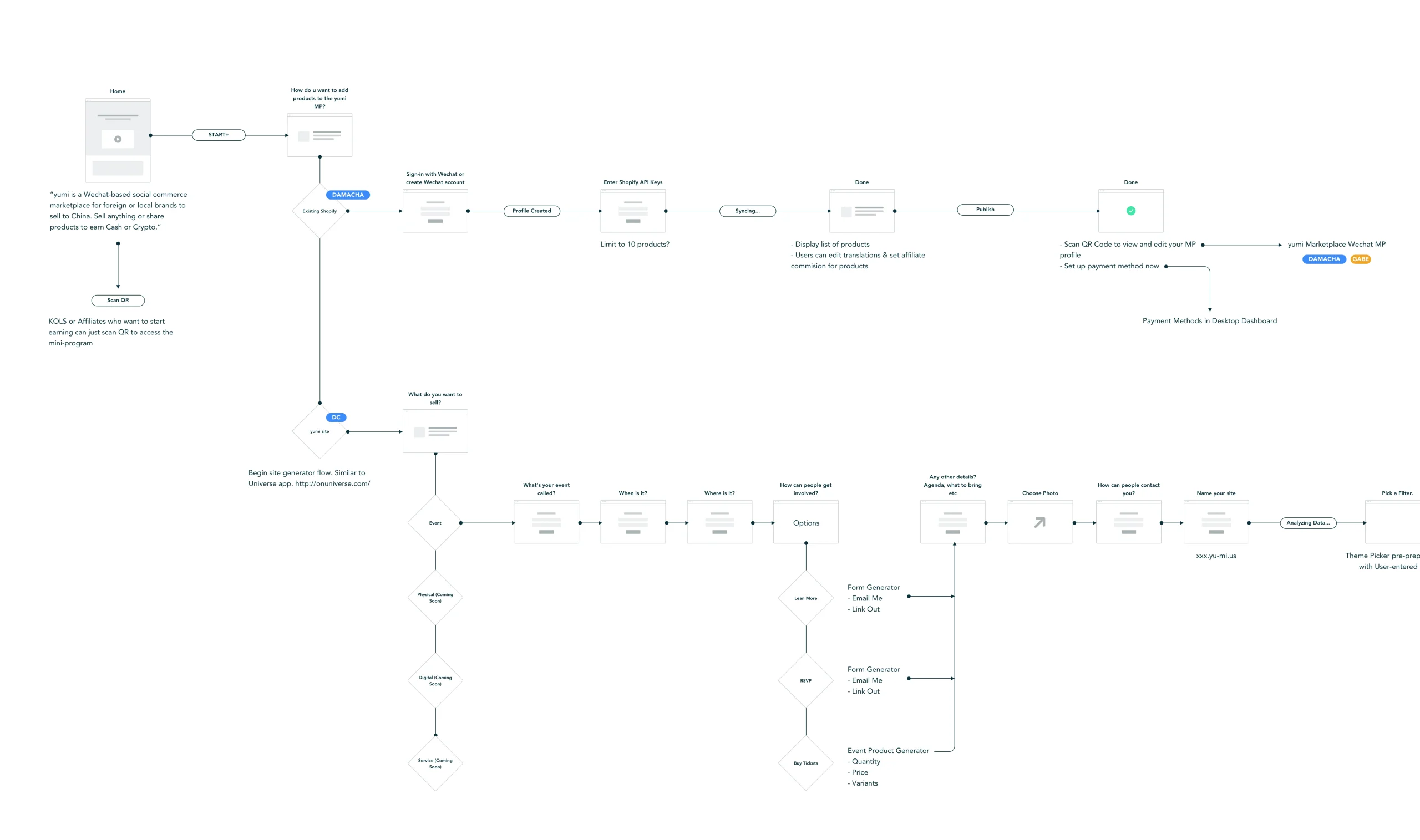 Once the designs were finalized, they were subjected to a thorough review and validation process. Following this, the designs were uploaded to Zeplin, which facilitated team feedback and enabled seamless hand-off to the developer. This approach ensured that the final product was not only visually stunning but also met the user's needs in terms of usability and functionality.
The tools used and the design process followed this flow:
Design Systems / User Flows / Prototyping / Sketch / Zeplin
Teams
960DOTS
Gabriel Jorby (UI & UX Designer)
Client
Yumi Shanghai (China)
Ado Lai, CEO
Year
2017.9 ➜ 2017.12 (3 months)
Services
UX Design: Information Architecture
UX Design: User Flows